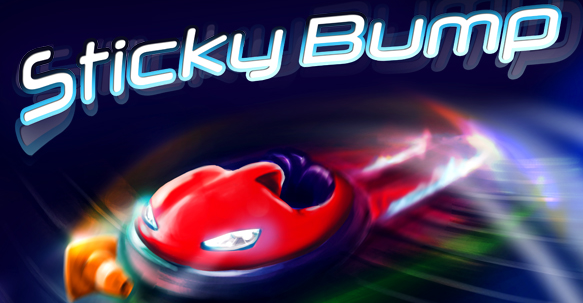 Sticky Bump
A downloadable game for Windows
Sticky Bump is a local multiplayer game, supporting 2-4 players. It's a typical a-typical party game.

Goal of the game is to collect traffic cones and bring them to the drop-off point. Only the 'Stickies' can do this. When a Sticky succeeds, it scores points, but transforms to a 'Bully' as well. Bullies don't collect cones, they chase Stickies. Why? Because the only way to become a Sticky again, is bump one.

Developed for Xbox360 and released on XBLIG. Works for windows too, although you'll need some controllers.
Download
Click download now to get access to the following files: